Dental Sealants

Arlington, WA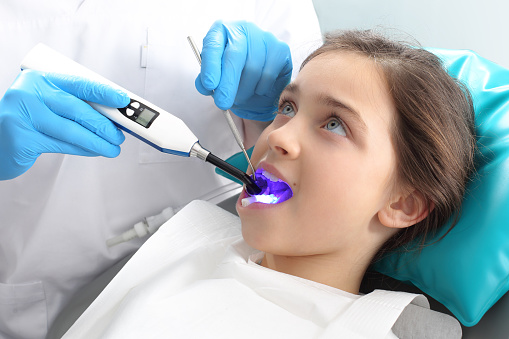 Dental sealants are thin coatings painted on the tooth's chewing surface. Plastic coatings are primarily used on the premolars and molars to protect your teeth from decay. They adhere to the grooves and depressions of your teeth and protect the enamel of your teeth. If you want to safeguard your teeth from damage, you can discuss with our dentists at Arlington Pediatric Dentistry and find out how sealants can help you.


Who Are Candidates for Sealants?

Food particles can find their way into the nooks and crannies of your teeth. Removing those particles through brushing and flossing can be quite challenging. Sealants offer a protective layer on your teeth and prevent tooth decay. Sealants are part of pediatric dentistry to protect the molars and premolars of children. These plastic coatings will protect the teeth of the children, especially at the ages when they are prone to cavities.

Sealants can also be applied to baby teeth. Although these teeth will fall out, protecting them from cavities and decay is a good practice. Cavities are painful for your baby and will interfere with their feeding process and overall health. If your baby is cavity-prone, our dentists will recommend these plastic coatings.


The Placement of Dental Sealants

Placing dental sealants is a standard dental practice for kids. It is a procedure that helps prevent cavities and decay. Our dentists start the placement process by cleaning the tooth surface using a paste and brush. The teeth are then washed and dried. Next, we place an acidic solution on the fissured part of the tooth for a few seconds and then rinse it off. The teeth are dried again, and a liquid dental sealant is placed on them. We use light to harden the dental sealant, which becomes a plastic coating on the teeth.

The sealants have several benefits: they don't cause discomfort or pain, are safe, don't dissolve in your saliva, and only take a few minutes to install. The plastic coatings will offer protection from cavities and decay for five to 10 years. However, they need to be checked periodically by our dental team. Brushing and flossing also help to eliminate any food particles on their surface. Your child should avoid eating hard foods that can damage them.


Sealants Help Avoid Baby Root Canal Treatment

A baby root canal is a nerve treatment method for the baby tooth. This treatment is essential when a cavity is deep and affects the nerves. Our dentists remove the injured nerve during this procedure and place medication on the remaining part. Sealants are the best preventive measures that help avoid cavities in baby teeth and even adult teeth. The American Dental Association approved sealants as safe and ideal for preventing cavities.

Opting for dental sealants for your child is an intelligent dental decision that helps protect the teeth from cavities and decay. At Arlington Pediatric Dentistry, we offer superior pediatric dentistry for all our patients. If your child is prone to cavities, ensure you contact us at 360-657-1650 for a customized solution. Our dental experts are happy to enhance your child's dental health.