Dentistry for Kids

Arlington, WA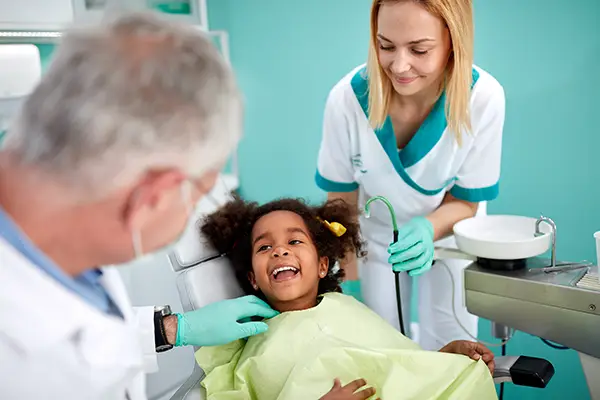 At Arlington Pediatric Dentistry, we are dedicated to ensuring people of all ages have a bright smile and excellent oral health. That's why we have a team of experienced pediatric dentists specializing in providing quality dental care to children and educating parents on how to train their children in good oral hygiene. Children are curious, and therefore you need to be informed when it comes to the things they eat or put in their mouths. Our expert dental practitioner will recommend several preventive measures and the importance of maintaining a good oral hygiene routine during the consultation. Depending on the child's age, this includes flossing, brushing, and mouthwash.

There's a big difference between the dental needs of adults and children. We guarantee personalized care for your child, from the first time they get their baby teeth to when they lose them. It is important to ensure children comprehensive dental care during the early stages, alleviating the risk of developing complications in the future. Our specialists understand the various dental needs that children have at different stages in life, ensuring they maintain optimal oral health.


Different Stages Require Different Steps

Several factors need to be considered for dental care for children. We ensure all the pertinent factors are taken to account to ensure the best care is provided at all times. It is important to consider the factors such as the child's abilities and age to design an effective maintenance and care plan. Scheduling regular visits to the dentist goes a long way in alleviating dental issues such as bad breath, baby root canals, and other dental complications. It would help if you considered some things depending on the child's age.


Children Under Two Years

When a child is two years old, parents must regularly wipe their babies' gums at least twice a day. This is an excellent way of training them to get used to something in their mouth and helps prepare them for brushing and other dental practices. Our experts can help you if you prefer a hands-off approach during this early stage of your life, ensuring that all the traces of bacteria and sugar are removed. It's essential to use a toothbrush with soft bristles when the first teeth appear, and we can help you choose the most suited for younger children. We'll provide more info on age 1 to 2 visits during your first time in.


Children Between Two and Six Years Old

At this age, children can brush their teeth, and that's why you need to visit a professional regularly. Our experienced pediatric dentists will provide you with tips to train your children in good brushing techniques. If the child cannot brush their teeth, we recommend brushing their teeth as you train them in brushing techniques. Our pediatric dental treatment incorporates dental sealants and other protective dental treatments to protect them from cavities. As you start training them how to brush, It's advisable to stop using a pacifier, thumb sucking, and bottles. We may recommend dental sealants during this time.

Children require personalized dental care to build a solid foundation for excellent oral health. That's why Arlington Pediatric Dentistry is your go-to service provider for top-notch pediatric dentistry services. Get in touch with us at 360-657-1650 and schedule an appointment with our experts.